About CANA
Dedicated To Improving Our Community
The Claremont Addition – A Place We Are Proud to Call Home
The Claremont Addition area is comprised of tracts of land originally used for dairy and cotton farm production. The development of the Claremont Addition housing community occurred in the mid-1950's and 1960's. For many years original homeowners raised their families and prospered. Most sent their children to our local school, Bayles Elementary School. Bayles is the oldest DISD school in the city, having been established in 1856. Its current location at 2444 Telegraph Avenue is its third and final location in our community.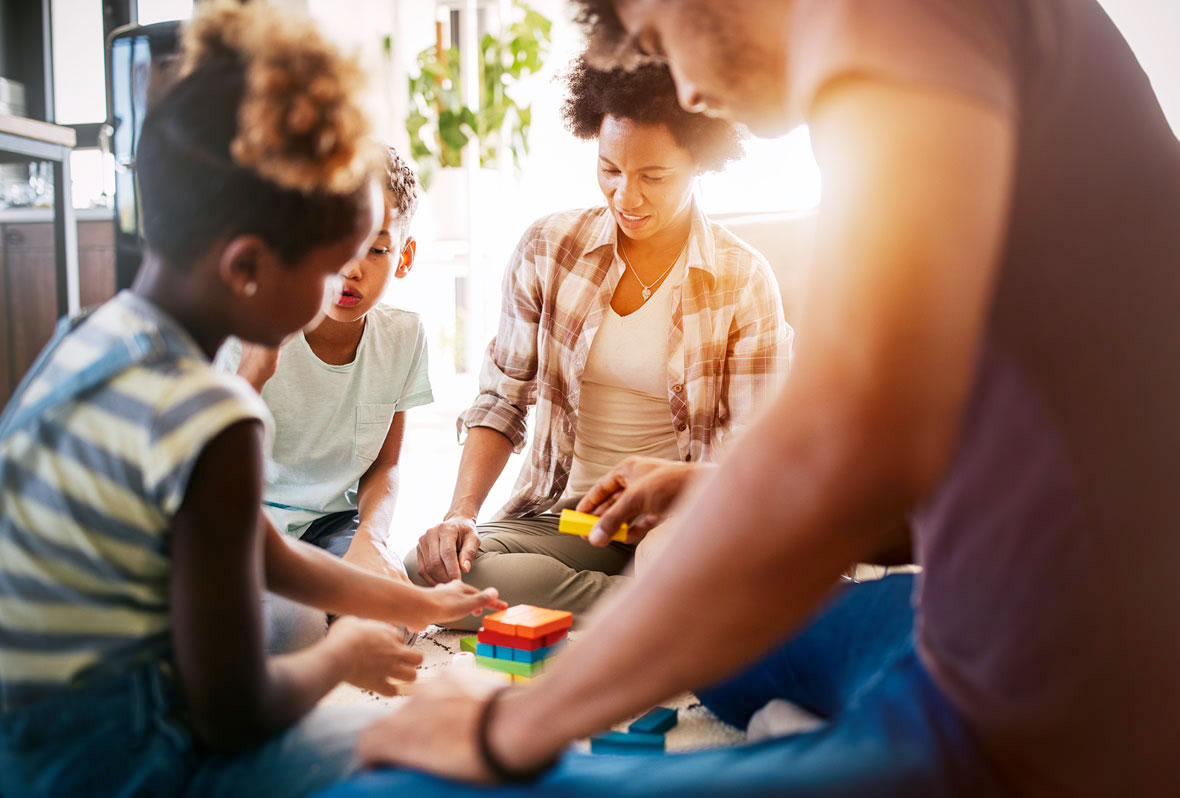 By the 1990's crime began to escalate and the Claremont Addition Crime Watch organization was revitalized in 1992. To address rising crime and to instill a sense of community and civic pride, we incorporated into a neighborhood organization in 1994, forming the Claremont Addition Neighborhood Association/CrimeWatch 1199 or CANA. Our mission is: to improve the quality of life, promote the economic vitality of the neighborhood, reduce crime, beautify the area, and thereby foster a sense of community. CANA's work in the 1990's became a springboard for the Ferguson Road Initiative (FRI) www.fergusonroad.org, a nonprofit umbrella organization whose vision is a "strong and vital Far East Dallas." CANA is a supporting member of FRI.
Over the years CANA has worked to reduce crime and promote public safety, provided support for Bayles Elementary School, hosted community-wide events such as Litter Cleanups, Easter Egg Hunts, food drives, Health and Safety Fairs, and National Night Out.
We support the positive economic development we are experiencing in our community, with the building of the White Rock Hills Library (2012), new White Rock Hills Park (2020), Trinity Forest Spine and Ash Creek Trails (2022), reconstruction of Highland Road (2022), and future intersection improvements at Highland/Ferguson and Lakeland/Ferguson. A new recreation center is on the horizon, the future White Rock Hills Community Recreation Center will be located next to the White Rock Hills Park at 2229 Highland Road.
In addition to large-scale public amenities, we support the quality and diverse housing that is being built around our community. We invite all to invest with us by supporting the Claremont Neighborhood by becoming a member, supporting our events, fundraising drives, and to consider becoming a Board Member or Committee Chair.
Accomplishments by Year
2021
In 2021, despite the ongoing challenges presented by the COVID-19 pandemic, the CANA Board of Directors continued to demonstrate leadership and commitment in serving the neighborhood.
Board Recruitment: CANA restructured leadership this year and is indebted to the service provided by former President Jeff Bennett and Vice-President Maranda Diener. The current CANA Board through October 2022 are:
Debbie Shaw, President
Open, Vice President
Open, Crime Watch Coordinator
Open, VIP Coordinator
Rob Brown, Secretary
Joyce Smith, Treasurer
Vikki J. Martin, Community Liaison
Martha Quiqley, Bayles School Liaison
Michael Laurion, Beautification Co-Chair
Bryan Giron, Beautification Co-Chair
Linda Downey, Welcome Committee
Jeff Bennett, Consultant/Website
Website/Communication: At the close of 2021 the CANA Board worked to improve our community database, communication operations, and website. The Board worked diligently this year to improve the ability to communicate information through various communication platforms in preparation for the launch of our 2022 fundraising/membership campaign.
Claremont Marker: Upon raising funds in 2020 to replace the Claremont sign and landscape the marker located at the corner of Ferguson/Claremont, the team worked to get the sign installed and the new plant materials established. The intent is to keep the marker tidy and to keep the seasonal color updated, thus creating pride in our community.
Pet Waste Stations on Bayles Campus: With the support of the CANA community, we purchased (3) pet waste stations and entered into an agreement with the school for them to install the stations and to purchase handsome black metal trash receptacles. As part of our community/school agreement, Bayles will maintain and stock the stations with pet waste bags and CANA will purchase the bags for the school. CANA is proud of this accomplishment. Now the children at Bayles will no longer soil their clothes from dog waste and the extra trash containers offer opportunities for our community to pick up trash around the school, thus keeping our community cleaner and more beautiful.
Bayles Elementary School Support: CANA presented Bayles with a $1,500 charitable contribution to be used for additional school uniforms and educational support. With a 99% poverty rate at Bayles, CANA is committed to serving our neighborhood school. Monetary support to Bayles, in addition to their DISD budget, helps address the needs of the children and faculty at the school.
Reading Partners at Bayles: In addition to providing financial support to Bayles, CANA also actively recruited volunteers for the school's reading enhancement program, Reading Partners. If you are interested in knowing more about Reading Partners and how you can help tutor/mentor a child at Bayles, go to: https://readingpartners.org/volunteer-north-texas/
Beautification: The Beautification Committee continued the Yard of the Month program and participated in FRI's Operation Beautification Litter Cleanup event in March.
Supporting the Ferguson Road Initiative: CANA actively supports the community-building work of the Ferguson Road Initiative (FRI) and encourages our neighbors to do the same. FRI is responsible for organizing annual Operation Beautification Litter Cleanup and Blood Drive events. FRI is the driving engine for securing large scale community improvements like the White Rock Hills Library (20212), White Rock Hills Park (2021) and the future White Rock Hills Recreation Center. CANA provided volunteers for the November 6, 2021, grand opening for the new White Rock Hills Park. To learn more about FRI: www.fergusonroad.org
General Operations & National Night Out: FRI established an annual budget this year and although a portion of these funds were designated for our annual Meeting and National Night Out event, we were forced to cancel due to the COVID-19 virus. We hope to host National Night Out and next year.
2020
In 2020, the CANA Board of Directors regrouped and made a commitment to raise more than $3,500 to achieve the following goals:
Install a new and more permanent Claremont sign at the corner of Ferguson Road & Claremont Drive–$2000
Purchase three Pet Waste Stations on the Bayles campus–$500
Purchase school uniforms and supplies for Bayles students –$500
Raise funds for general operations and special events, like National Night Out–$500
The board is proud that in addition to raising the necessary funds for these projects, we also increased CANA membership and worked to recruit board and committee chairs to serve on the CANA Board. All of which was accomplished, despite the COVID-19 pandemic.
Although National Night Out was cancelled due to the virus, we hope to host it next year.